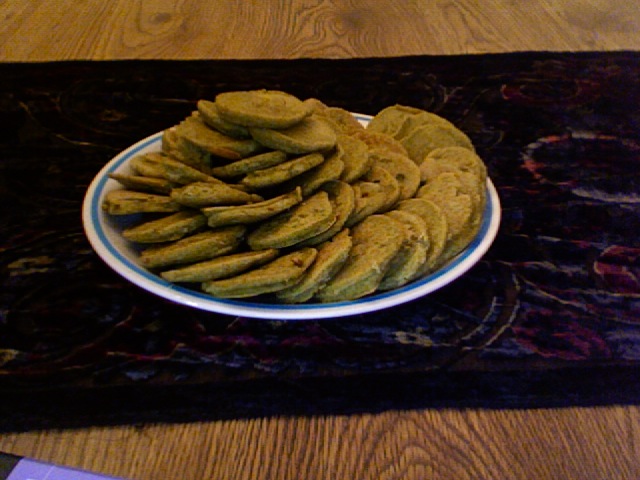 Lentil pancakes are far more healthy than the pancake mixes that are often used in food preparation. The food undergoes very little processing, aside from blending the ingredients, and it is quite economical to acquire the necessary organic ingredients.
Ingredients:
1 Cup of Lentils
2 Cups of Rice or Quinoa
Seasonings: Salt, Garlic, Cayenne Pepper, Cilantro and Curry
Preparation Instructions:
Soak everything but the seasonings in a large bowl overnight.
Drain off the excess water.
Place all of the ingredients into a blender and blend to the preferred consistency.
Heat up a pan until water droplets immediately turn to steam on contact.
Oil the pan with Coconut Oil.
Pour the batter onto the pan to form a pancake of a desired size.
Flip the pancake after the bottom has solidified.
Similar Posts: